posted by TerraMar Imports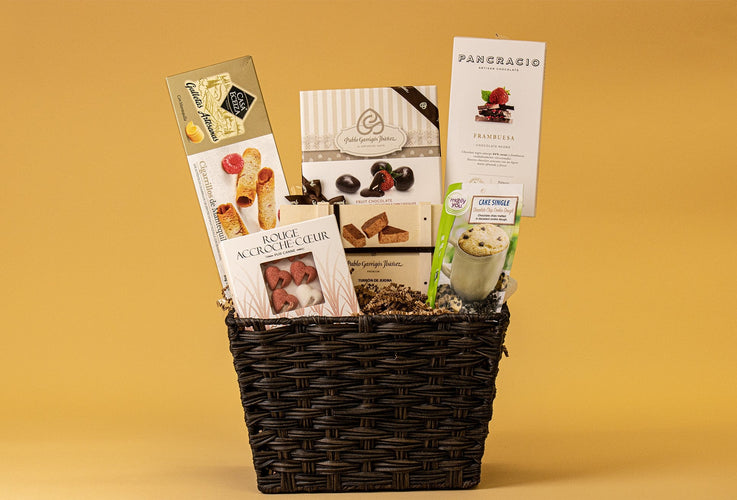 April 12, 2022 | By Abby Morgan
The tradition of Easter baskets takes us all the way back to the 1600s in Germany. Parents would tell their children that if they were good, a hare would leave colored eggs in the baskets they leave outside their doors at night. The tradition has since evolved from a hare into an Easter bunny who fills the baskets with candy and other treats for the kids to enjoy. You can read more about the origins of this tradition on Good Housekeeping.
Easter is right around the corner and with everything on your plate, why not take one thing off? We have assembled a few of our favorite products to create the perfect Easter basket for you and your loved ones. From sweet to salty, we accommodated every taste bud with our exclusive, international items.
6 Products That Will Elevate Your Easter Basket
However you are observing this Easter, whether it is with family or friends, everyone deserves an Easter basket full of decant treats. Celebrate with our selection of the finest international goodies and create a unique food experience that everyone can enjoy.