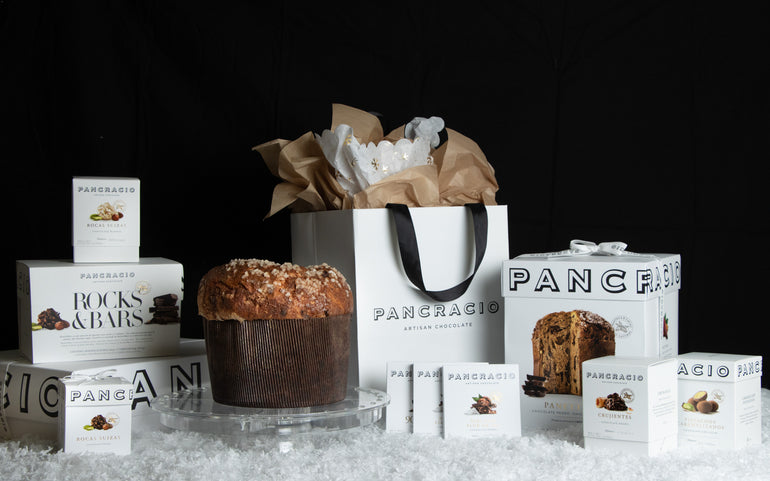 January 21, 2022 | By Hunter Steffek
With Valentine's Day rapidly approaching many are beginning to plan for their loved one's meal and gifts for the big day. At TerraMar Imports we know that choosing the perfect meal for Valentines is difficult, so we wanted to simplify this and show you how to create a heartfelt meal that anyone can enjoy and create. The best part is it will be delivered straight to your door for you and your special person to enjoy.
At TerraMar Imports we offer a large variety of gift boxes, bundles, sets, and gifts that any foodie or food lover would cherish for this love filled holiday. This Valentine's gift guide will highlight items that any foodie could use for their perfect meal, or the perfect sweets for their sweetheart.
Finding the Perfect Items for the Perfect Day
At TerraMar Imports, we wanted to make it easier to create your ideal Valentine's Day at home dinner for two. Whether it is creating a savory charcuterie board for your loved one or making an amazing pasta dinner that any foodie will love, we have you covered.
Starting your Meal in Style
The Les Petit Apéritifs Box will bring the flavors of France straight to your kitchen without leaving the door. This delicious box provides the essentials for any authentic French artisanal charcuterie board that will pair perfectly with your favorite wine. Inside you will find crunchy organic wheat toasts that pair perfectly with the savory flavors found with the duck rillettes, eggplant caviar, or really any of the spreads found.
There are plenty more to be found within the TerraMar Imports Charcuterie Selection. Here you will find an assortment of boxes that can bring in traditional foreign flavors from all over. Another great choice could be the Spanish Tapas Sampler. With this box we wanted to capture the essence of an authentic Tapas bar in Spain.
A Home-Cooked Gourmet Valentines Dinner for Two
Whether you want to capture the freshness of a Mediterranean seafood inspired dish or the rustic feeling of an Italian pasta from the countryside. It all can be delivered to your door in time for a perfect home cooked Valentine's Dinner. Just check out our selection of premium authentic bundles.
For your special dinner for two, we wanted to recommend our ready to cook Dinner for Two, curated for anyone that is a lover of Italian cuisine. Italian cuisine and culture are often associated with being romantic and heartfelt. What better way to say ti amo "I love you", than cooking an authentic Italian dish? Inside you will find a beautiful Barolo Wine Tagliatelle pasta that will be garnished with an 18-month aged Parmigiano Reggiano from northern Italy. The tangy Artichoke Truffle Pâté compliments the delectable Italian Grissini and creates a combination that is as delicious as it is crispy
Dessert and Premium Chocolates
To finish off the special night, enjoy a treat from our large selection of candies and desserts. This will be the perfect fix for a sweet tooth that everyone is looking for on Valentines. Nothing shows your love and thoughtfulness more than surprising your favorite foodie with specialty chocolates and gourmet sweets from all over the world. The best part is this gourmet chocolate will be delivered straight to your door.
Our Gourmet Chocolate Collection by Pancracio is the ultimate selection of their luxury chocolates and gourmet chocolate bars imported from Spain.
Within the collection you will find 4 mini luxury boxes containing: Chocolate Pistachios, Chocolate Hazelnuts, Chocolate Almonds, and Swiss Dark Chocolate Rocks.
The Chocolate Bars include Coffee and hazelnut, Raspberry, Raisins and walnuts, "10 Tamarindos Madagascar", Caramelized nut, Orange and macadamia nuts, and "Cincuenta Soles" from Peru.
If you are looking to pick and choose from our extravagant chocolate collection, check out the rest of Pancracio's Spanish delicacies Here you will find gourmet chocolate rocks, bars, crunchies, and just about any rich and decadent chocolate product you desire.
In our exploration of the world's flavors we discovered Traditional Spanish Teules Cookies by Trias that offer a unique sweet taste. Inside you will find: "Teulas, Neulet d'ametlla, Crocant, and Pralinet". On the Trias Biscuits website you can find many unique ways to utilize these cookies. Some of our favorites utilize jams with a savory garnish, or just a simple tiramisu twist to the Teula.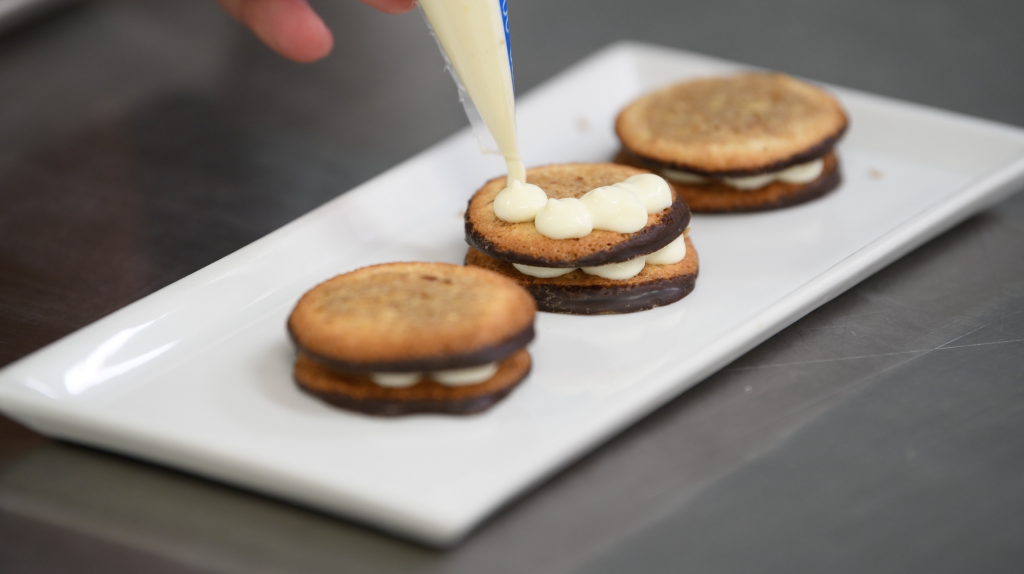 Jams & Jellies
Both Jalancina Nature and Albert Menes offer an array of jams that put quality, and freshness first. If your sweetheart is a breakfast lover or is looking for a new sweet twist to their charcuterie or biscuit topping, then these will make an amazing gift.
We have an amazing bundle curated by TerraMar that utilizes four authentic Spanish jams from Jalancina Nature. Inside you will find: a jar of Fig jam, Tomato Jam, Plum Jam, and Strawberry jam. These will pair perfectly with any breakfast or charcuterie tray, along with any of our sweet biscuits or crackers.
Check out the rest of our dessert options to satisfy your Valentines sweet tooth further. This catalog will let you choose sweets from all over Europe that will be delivered to your door in time for the holidays. Whether you want authentic Italian Biscotti or savory butter cookies from France TerraMar is going to be your choice for finding treats and sweets that are almost as amazing as your special someone.
Happy Valentine's Day to you and your loved one from TerraMar Imports!