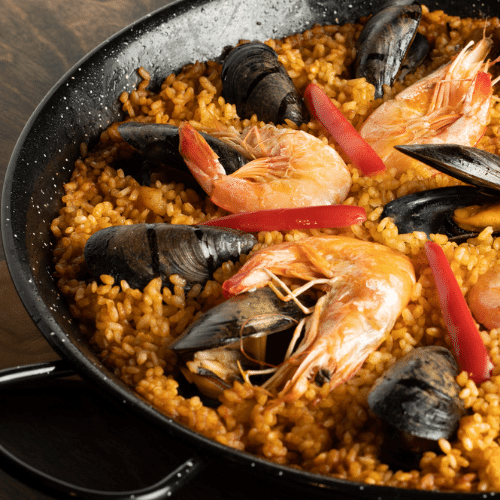 June 14, 2021 | By Ernesto M. Becerra
Highest Quality Goods from Across the Seas
Do you miss the smell of grandma's cooking from the old country? The fragrance of old-fashioned family cooking wafting through the air? TerraMar Imports offers the highest quality goods from across the seas to customers looking to expand their culinary experience through authentic international flavors!
Photo: Valencian Paella
TerraMar Imports was born more than 20 years ago
The idea of TerraMar Imports was born more than twenty years ago out of the desire to share Valencian traditions and its wonderful gastronomy with other countries. Yearning for a taste of what was traditional, our team began its journey by bringing Spanish traditions and its gastronomy. The initial connections and successes our product lineup created inspired an appreciation for international cuisine expanding to bring back the culture of other countries and reconnecting people through authentically sourced food from around the globe.
Enjoy the authentic and traditional products from the countries surrounding the Mediterranean
TerraMar Imports brings traditional and authentic goods from the coasts of Spain and Greece to the hill countries of Italy and France, and will continue to expand the true flavors of the world in the United States. TerraMar Imports' vision has brought in products such as hams, seafood, rice, saffron, seasonings, and paella pans for customers to have in their homes and businesses. This selection of products cannot be found anywhere in local stores, which is why TerraMar Imports conveniently serves the best international traditional delicacies and ingredients in the United States at your fingertips.
Photo: TerraMar Imports Products
If you would like to learn more about how TerraMar is leading the discovery of new international flavors and stay updated on our new product offerings, sign up for our monthly newsletter! 
As TerraMar Imports expands its current catalogue, we hope to bring authentic gastronomy from other international countries into the US such as Mexico, Germany, the United Kingdom, Peru, Brazil, and more.