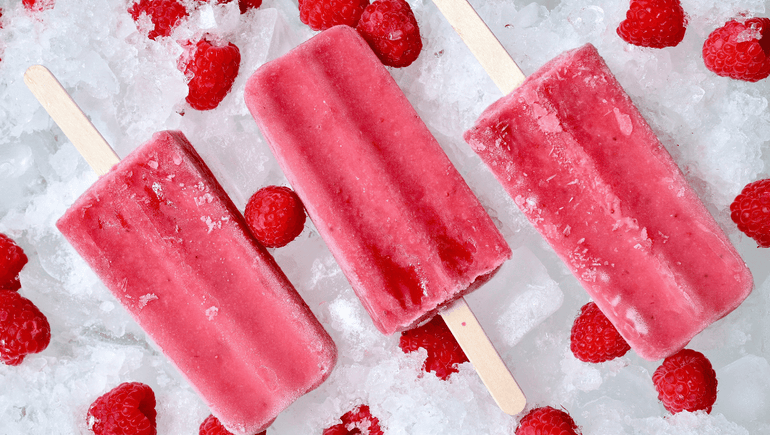 August 19, 2021 | By Ernesto M. Becerra
Summer is almost coming to an end, but the heat is not going anywhere. Let's make the best of it with refreshing jam popsicles!
Eating popsicles reminds me of sitting out under our old tree, enjoying the summer breeze, and storytelling with my parents about their younger days.
These nostalgic memories come from a simple snack, which I'm sure similar memories will be triggered as you enjoy your own homemade fruity popsicle. 
My favorite flavor has always been watermelon because of its sweetness and refreshing taste. However, I've been venturing out to other flavors as my favorite jam is Cascina san Cassiano's Fig Jam because of its sweet, almost caramelly taste with a splash of lemon citrus.
Luckily, this recipe calls for YOUR favorite jam, so you can reminisce and share your tasty creation. If you have a sweet tooth, I recommend the L'Epicurien's Coco-Passion fruit jam or the Il Jalancina's Plum jam for a bittersweet contrast.
Do feel free to explore the world of international jams that await you here!
Ingredients (3-4 popsicles):
3 tbsp of your favorite fruit jam
1 cup of milk or milk-substitute
3 tbsp of sugar
Popsicle mold (you can grab this from any local grocery store or convenience store)
Steps:
Heat a small saucepan in low-medium heat.

Gently pour your jam and start melting.

Once it begins to melt, add sugar and mix.

Remove from heat once sugar has dissolved then add your milk and mix well.

Pour it into the popsicle mold and freeze for at least two hours or overnight until it is solid.

Pro tip: if your mold is not giving in, run the mold under lukewarm tap water and gently remove the popsicles

ENJOY!
Let us know if you tried them down in the comments below!