posted by TerraMar Imports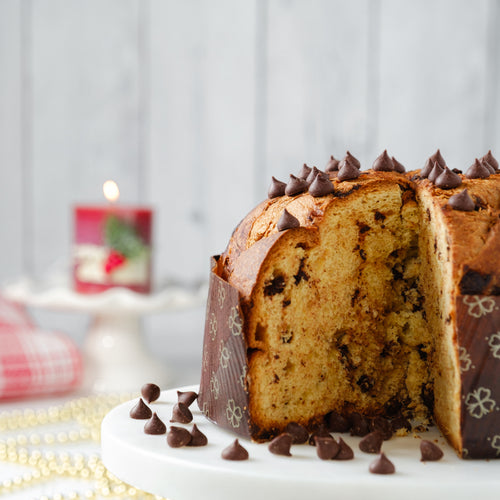 How to Make an Easy French Toast with Panettone Cake (if there's any leftover!)
Sweeten your day with this delicious panettone French toast! We all know that we reach a certain point where you can't have any more cake, even with a cake as tasty and moist as a panettone. However, this recipe will have you buy two panettones — one for sharing and one to make an entire batch of French toast. 
The flavor of the final French toast will vary depending on which panettone cake you have at your disposal. If you have none, feel free to browse our panettone collection to choose from a variety of flavors! All of our panettones and pandoros are made and imported from Spain and Italy, the original capital of the panettones.
If you're unsure as to what panettone is, be sure to read our previous blog that tells you everything about the best holiday bread there is! If you're familiar and already have a panettone on hand, let's start cooking!
Ingredients:
6 large eggs

3/4 cup heavy whipping cream

3/4 cup whole milk

1/4 cup sugar

2 tbps of vanilla

4 tbps of butter

Recommended: powdered sugar

Directions:
Remove the paper encasing the panettone (if you haven't made a dent into the pastry).

Preheat a nonstick griddle or large pan over medium heat.

Using a serrated knife, remove the top from the panettone (but save it for a yummy toast).

Cut the bottom of the panettone in half, then cut each half into 2 equal pieces creating half circles.

In a large bowl, whisk together the eggs, cream, milk, vanilla, and sugar until smooth.

Melt 1 tbsp of butter on the pan and cover the entire surface of the pan.

Dip slices into batter one by one allowing for the panettone slices to soak in the custard.

Cook the soaked panettone slices until golden brown and firm to the touch, about 4 minutes per side.

Transfer the French toast to a plate when cooked on both sides. Repeat with remaining 1 tablespoon butter and panettone slices.

Serve and drizzle the thai coffee maple syrup over the French toast, then lightly dust with powdered sugar. Enjoy!
For the visual learners, watch our Tik Tok recipe below: