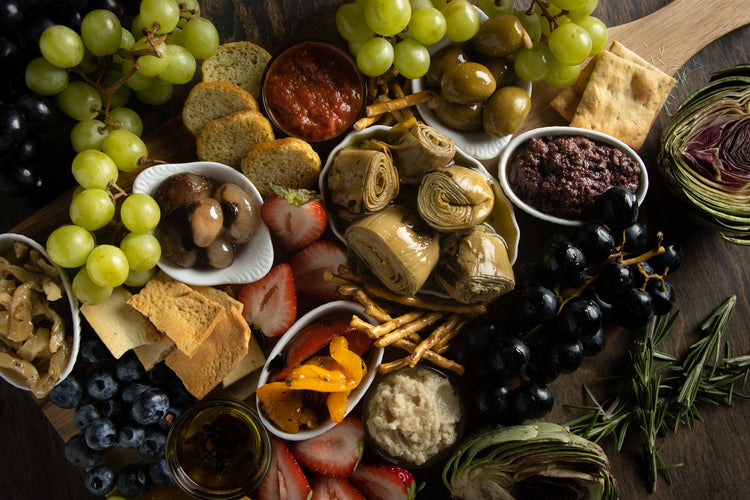 The antipasti box comes with a handful of ready-to-eat snacks ideal for a charcuterie board!
Follow the TerraMar Imports process can prep an impressive and delicious board for your next wine night with the step-by-step process below:
Step 1
Break out your smaller containers to start styling your food! 
Step 2
Fill these small containers with artichoke paté, black olive spread, grilled red peppers, grilled artichokes, stuffed olives, and sliced eggplant. Use one container per aperitif!
Step 3
Divide and place the larger bowls on the charcuterie board on edges and the center followed by the smaller boards on opposite edges or around the bowl in center.
Step 4
Place your largest elements that are not in bowls, like meats and cheeses, on the empty space in-between the bowls. Then do the same for the smaller items like crackers and bruschetta.
Optional:
You can also add fruits, sliced or whole, and other larger items to fill out the empty spaces on your board. And you're all set!
Buon Appetito!