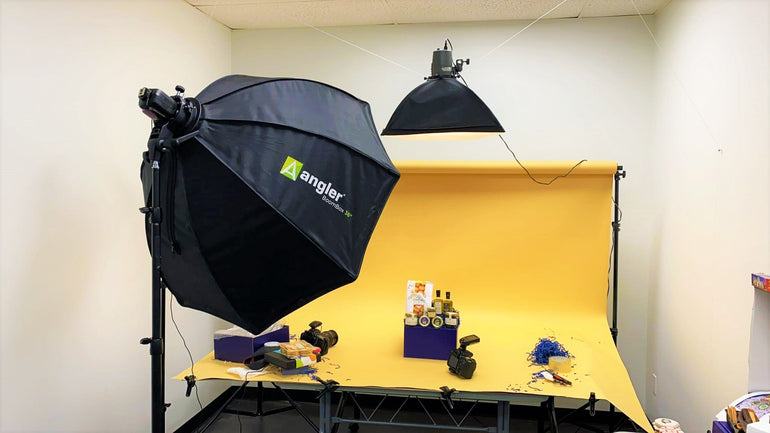 August 19, 2021 | By Ernesto M. Becerra
Updated: February 28, 2022
At TerraMar Imports, our number one priority is effectively delivering high quality products to our customers. Through this mission, our products might seem unfamiliar to some people, so our creative team is always looking for ideas to show you how to include a variety of international flavors in your kitchen. Get a glimpse at our creative process and how our projects begin at an idea and flourish into masterpieces!
Authentic Food is Our Passion
It all starts with the product! Our procurement team does an excellent job at sourcing authentic products that resonate with our customers. From products like the Original Cola Cao from Spain that bring nostalgic feelings to unique products like the Banda Rossa Italian Balsamic Vinegar, TerraMar Imports brings the international flavors to your table.
Before we even begin to commit to a product, our procurement team goes through several trials of testing (and tasting) to ensure the best of the best is imported into the states. Once the products are selected, it's time to get cooking!
Experience a World of Flavors in Your Home
Whether you're a vegetarian or a meat-lover, our curated selection of products and recipes will fit right into your meal plan.
While we try to make recipes that can fit into everyone's health and lifestyle, we always provide some recommendations to let your creative juices flow and allow it to be tweaked depending on what you truly like.
The recipes are tested and tweaked depending on the level of flavors that complement each other and how the taste could be further enhanced.
From as simple as how to make a hummus recipe, it takes some trial and error until we can perfect the taste and deliver a recipe stamped with authenticity.
Life Cycle for a Thousand Flavors
We always bring positivity into our workspace! Here is a behind the scenes for our week of just creative content execution:
Planning — Developing an idea for a recipe might take anywhere from one to three hours as we do product research, trend forecasting, and attempt to curate for the best meal. "What other ingredients do we need besides the ones we already have to make a fresh meal?" is the most common question we discuss amongst ourselves. We also don't want to prepare a hot soup for the middle of summer, so there's always strategy and intent behind our content.
Writing — While this is not a major movie production, storyboarding and script writing help us get our ideas lined up! Some content creation calls for spontaneity; however, we need a careful approach to make a simple yet delicious recipe with our authentic products.
Shopping — This is truly a scavenger hunt! Whether we're hunting down for the crispiest bell pepper or that plump cherry tomato, the morning is dedicated to a trip down to the grocery store. Since we are collecting a large variety of groceries for multiple recipes, obtaining ingredients that can be used in several recipes is ideal.
Cooking — Mincing, boiling, peeling, and everything that comes with cooking is our calling. Teamwork makes the dreamwork, so it is truly a collective effort to come together in order to create 6 beautiful masterpieces. We are very careful to showcase one recipe at a time in our videos despite having a full counter with multiple pieces of other recipes ready to go. Depending on the culinary level of expertise, recipes can take from 30-45 min each to complete.
Styling and Visuals — Sadly, we can't always enjoy all of the food we make as it may be sitting out for too long or it goes through a secret process to give it that extra shine. Adriana is our team's creative lead, so she sets the brand's visual parameters from styling food, setting lighting, photography, and videography. Not every shot will be the perfect shot that unfolds the "oooohs" and "aaaaahs", so Adriana styles and shoots hundreds of picture variations to select a handful that make it to our final cut.
Repeat — The execution takes a full day out of our hands as we attempt to tackle anywhere between three to six recipes per session, but it is fun and entertaining especially when you have such a great team to work with. Moreover, we do get to enjoy very tasty meals and snacks at the end of the day (and typically have leftovers for the rest of our team)!
Keeping It Real
Trial and error have quickly become our best friends! As our product repertoire and recipes begin to grow, our culinary skills are also further developing as we explore new ways to make classic dishes with a twist!
However, not all the recipes are a success. Despite multiple attempts at perfecting the pasta sauces or trying to get the crispiest tomato, it does not always work out, which is when we adjust cooking times and modify ingredients. Moreover, our content is not always perfect, but we are not crying over spilled milk (literally).
Our prime example is our simple coffee recipe. While aesthetics were on par, our execution was not the best. It is a learning curve that we strive to perfect while making fun and engaging content.
Delivering Premium Success
TerraMar Imports aims to deliver prime culinary expertise through our content creation. Whether it's through a simple Parisian coffee recipe or a more intricate Valencian seafood paella, follow along and learn to make international cuisine with our high-quality products. 
If you'd like to see us try a recipe or would like extra recommendations on how to fully utilize any of our products, please contact us at admin@terramarimports.com.