October 19, 2021 | By Ernesto M. Becerra
TerraMar Imports takes the lead on creativity by delivering an authentic international experience through the Meal and Pantry Boxes. The introduction of a full menu and recipes in every order launched the Meal and Pantry Boxes' popularity amongst client-facing businesses. With a full customized box to represent our customers' brands, the beautiful presentation makes a luxury experience never seen before.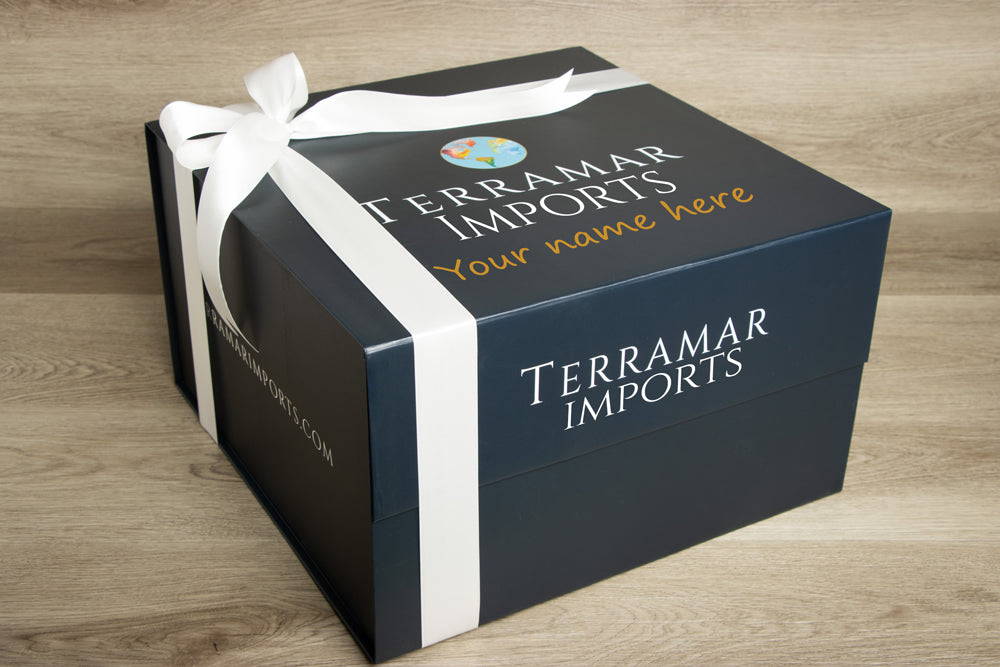 Unique Business Gifts
Whether a first-time business opportunity or a thank you gift for your support system, the Meal and Pantry Boxes are a unique gift that the receiver is set to love! Andres De Piña, a realtor from The Woodlands, wanted to connect with his clients on a personal level, so he opted in to have Italian meal boxes for the families looking for a traditional home while focusing on the Spanish food boxes for those who are wanting something outside of their comfort zone. Along with the menu and recipes, Andres opted in to have a housewarming message for his clients. As shown, all of our packages are fully customizable to your preference.
Let Us Reduce the Hassle of Gifting
As work and personal life become a balancing act, client and employee thoughtful gifts accumulate to an overwhelming load, especially with the holidays around the corner. TerraMar Imports is committed to significantly reducing the workload by allowing you to select one of our boxes and letting us handle the rest. Read from Laura Miranda, a Houston Compass Realtor:
With this in mind, Laura's choices for boxes and variations in business gifts continuously fluctuate from a newly wed couple purchasing their first home to an accountant arranging closing contracts. However, Laura is able to provide a thoughtful touchpoint with the Dinner for Two Box for the couple and a Spanish Sampler Box as a thank you gift for the additional support given during the closing of homes.
Build Connections through Thoughtful Gifts
Despite contrary belief, not everyone is a fan of meal prepping. Luckily, TerraMar Imports offers a wide variety of products with everyone in mind! Take for instance the panettone and pandoro collection extending the traditional Italian cakes and the new version with Spanish chocolate. These delectable cakes are ideal for business gifts as they are pre-made, come in a luxurious packaging, and can be delivered directly to the individuals' homes! You can learn more about these pastries in our holiday blog. Don't wait too long to order yours as we have a limited supply!
TerraMar Imports continues to open doors of collaboration whether it be locally in the Houston area or with businesses across the country. As small businesses continue to support one another, building upon a network to deliver handmade, artisan products to individuals across the United States is our ultimate goal. Let us handle your corporate gifting! Get in touch here.
About TerraMar Imports:
TerraMar Imports is a food company that provides the finest selection of authentic international products in the United States. Through hard work and meaningful relationships with our suppliers, TerraMar Imports has become a trustworthy and innovative brand across North America, and we continue to share our passion for authentic food, one shipment at a time. Learn more about TerraMar Imports.