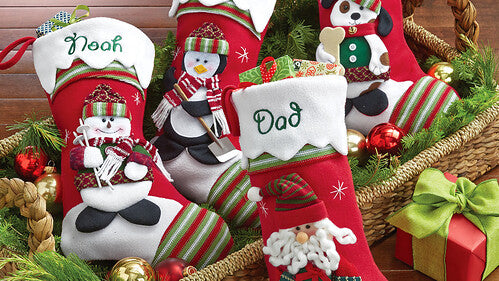 December 16, 2021 | By Juanita Patiño
Christmas is around the corner, and with every passing day, the holiday spirit grows fonder at TerraMar! In an attempt to relay Christmas tradition, we scoured through our products to find the best stocking stuffers for you.
What are stocking stuffers? Stocking stuffers are typically a smaller gift that provide additional holiday cheer. Although it is a cheaper and smaller gift, it does not mean the quality has to diminish! We wanted to help simplify the process of finding a top-notch present that will truly brighten your loved ones' day! Check out our list of stocking stuffers below:
2021 list of the best stocking stuffers for every type of person in your life
For the Experimental Cook
These Marchesi olive oils may be small, but they are packed with flavor enchanting all those who enjoy cooking. With flavors like garlic, onion and chilli, rosemary, and black truffle there is no end to the cooking possibilities. Check out how the Food Dolls use it!
For the Parisian Lover
You know the kind of person we're talking about. They've got wall to wall Paris decor: an Eiffel tower as their screen saver and a cafe au lait portrait hung somewhere in their home. They dream of the day they could visit Paris or they long till their next return. Bring them a little closer with these Paris sugar cube charms! With a personal Parisian touch, this is a great addition to a morning cup of coffee or a late night tea.
For the Chocolate Lover
We all know at least one chocolate lover in our life, but how are they to blame when chocolate is a true delicacy around the world? Avoid a generic grocery store chocolate that is unoriginal, treat them to the best chocolate with our imported Pancracio chocolates. These artisanal Spanish chocolates are created with premium ingredients sourced from around the world.
For the Professional Chefs
Lobster oil is the answer may be out of the ordinary but is the right gift for the connoisseur looking for something new, exciting, and different. This unique oil is a savory addition to just about anything: from adding a new layer of flavor to a broth or sautéing vegetables, you will expand their chef's palate to a new level!
For the Traditional Ones
These traditional Spanish nougats are made with a combination of rich, quality ingredients to create sweet holiday treats! One bite will leave you craving for more.  Whether you like the classic turrón de alicante or like to explore new flavors, the authentic turrones will deliver the Spanish holiday spirit to your recipient.
For Those Who Like the Simple Things in Life
Mug cake, for those who haven't heard of it, is exactly what it sounds like: a premium ingredient cake batter stirred in a mug to create a delicious treat in under 2 minutes! Our collection has one for everyone in mind — chocolate lovers, apple caramel aficionados, and more!
For Snack Lovers
Although the cantucci are listed for a low price, there is nothing cheap about these. These delicious biscotti are a perfect addition to a morning cup of coffee. With more than one flavor to choose from you are sure to find the one that fits the best, but we highly recommend the Cantucci with Almonds and Cocoa.