posted by TerraMar Imports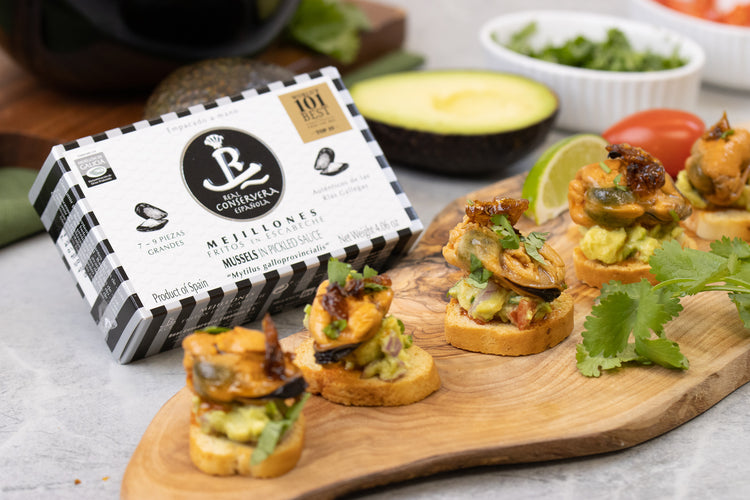 April 1, 2022 | By Pooja Patel & Abby Morgan
Need a quick hors d'oeuvre recipe to level up your next party? This exquisite Mussel Bocaditos recipe will leave an excellent lasting impression on your guests with a prep time of just 10 minutes!
Ingredients:
2 Avocados
½ Red Onion
Cilantro
Lime
Preparation:
Chop red onion, sun-dried tomatoes, and cilantro into tiny pieces.

In a bowl, mash avocados with a fork.

Add chopped red onions, sun-dried tomatoes, and cilantro to the bowl. Mix well.

Add chili crisp (or hot sauce) and lime to taste.

Plate immediately. You can also cover the bowl with cling wrap, keep avocado seeds in the bowl, and place in the fridge.
When Ready To Plate:
Spoon the mixture onto garlic bruschette.

Top with pickled mussels and garnish with cilantro.
Enjoy!
View our recipe video here.