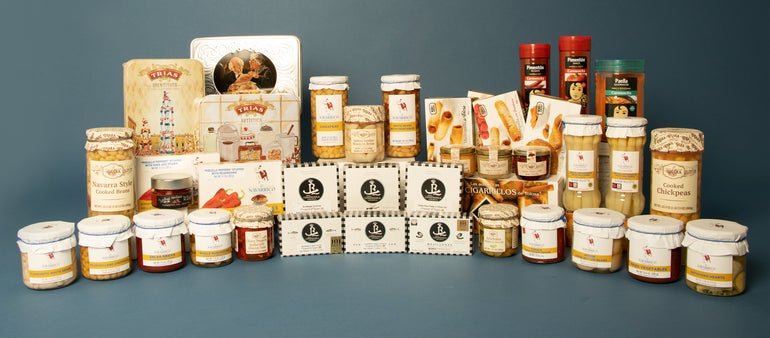 March 31, 2022 | By Abby Morgan
We've all heard the saying "April showers bring May flowers" but what meaning can be taken from that? It is the idea that sometimes, you need rain to create something beautiful. Our team at TerraMar Imports works relentlessly to give you all the Spring beauty in the form of delicious, one-of-a-kind foods from all over the world.
To celebrate April's time of renewal, we have decided to transport you to Spain, a country known for their flavorful, mouthwatering cuisine. We've compiled a few of our favorite products from brands focused on fresh, authentic ingredients.
High Quality Extra Virgin Olive Oil from Masía el Altet
This award winning, High Quality Olive Oil is sure to enhance any dish and be a great staple in your kitchen. It is made by the Petit family who all live on the estate where the centuries old olive trees are cared for with passion and love. The high quality of the olive oil means it is packed with polyphenols and perfect for fish, meat, cheese or pasta and is used by many chefs in desserts. Don't miss out on this authentic Spanish olive oil!
Interested in learning more about Masia el Altet and the Natural Parks encompassing it? Check out their website to read more of their story.